iPhone Battery Case with Universal Remote
The Pi case is an iPhone Battery Case with Universal Remote. That's right, it's not only a battery case to keep your iPhone working longer, it's also turns it into a universal remote control for your TV, stereo, lights, heater, or just about anything else in your house that came with an IR remote.
I can't tell you how cool I think this idea is. Think about it. How many times have you been siting on the couch playing with your iPhone with the TV in the background? Happens all the time, right? Well, what happens when the show you were "watching" is over?
I know what happens to me; the hunt for the remote begins. It was just here when I turned the show on, where the hell did it freaking go?!?!??! With the Pi case, I already have the remote in my hand. I just have to open the free remote app, and I can change the channel right from my phone. Cool, huh?
Setup is (usually) the biggest issue with all universal remotes. With the Pi Case, all you need to do is take a picture of your existing remote, and it will identify your remote model in our online database, making the setup process really easy.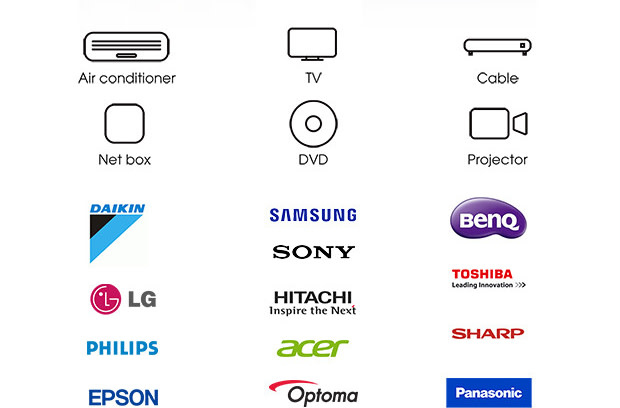 Pi Case supports over 200,000 models of televisions, air conditioners, audio/video and other devices. And we're in the process of adding support for wifi/bluetootch devices.
Well, in addition to the TV/cable box, what if I'm getting warm? Before I had to find the A/C remote. No more! Now, I can use the same remote app to control my A/C.
If that's not cool enough for you, think about this; how many times have you been in the bar with your friends and the TV has something stupid playing? Wouldn't it be nice to have a remote to change the channel? Well, with the Pi case, you do.
I haven't even told you about the voice control functions.  Because it uses software on your iPhone, it has access to voice interpretation routines. That means that you could just tell your phone to change the channel or turn up the A/C.
Now, remember that I mentioned that it's also a battery case. With it installed, it can double the life of your iPhone battery. Unlike some other phone cases that only charge when you press a button, the Pi Case is "smart"' enough to automatically start charging your phone's battery when it gets low.
Finally, on top of everything else, it even provides a 3.5mm audio jack for the iPhone 7 owners out there! Basically, this case does just about anything you want it to do.
So, where can you get this iPhone Battery Case with Universal Remote? Well, that's the rub. Right now, it's on Indiegogo but, it hasn't yet been fully funded.
Fortunately, there's still about a month to go so, if you think you could use this case, back it. Assuming it gets fully funded, units should start shipping in September.
(Via Indiegogo)
---
iPhone Battery Case with Universal Remote: Product Details
Dimensions: 148.5 x 71.4 x 14.3 mm.
Weight: 80 g.
Battery: 2400 mAh
Fits: iPhone 6/6s/7.
Colors: Black or Blue.
Re-adds the audio jack to your iPhone 7.
Comes with charging cable and magnetic wall mount.